(These pages are under construction; a recent complaint that the entry is "pathetically biased" was premature!)
Galway city (Gaillimh) has an interesting history.
Our own personal impressions of Galway (in 1998, 2006 and 2007) were that, while it had probably once been an attractive town, it had lost most of its charm sometime during the C20th. However, as many people we know insist the place is delightful, we shall have to take another look.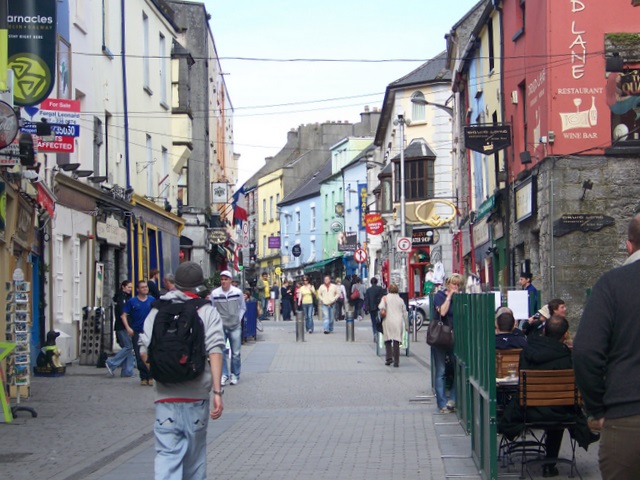 Quay Street, a busy pedestrianised thoroughfare with small shops, bars and buskers in the hear of the city. (Photo by Trish Steel)